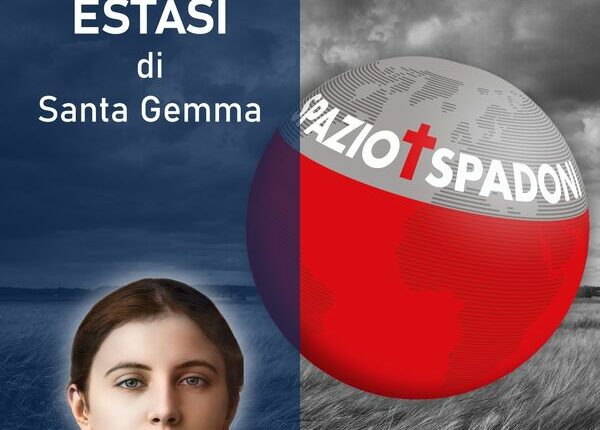 St Gemma's ESTASIS: a spiritual journey to discover the mystery
St Gemma's ESTASIS: Spazio Spadoni's New Podcast Celebrating the Saint's Spiritual Revelations
With the intention of exploring and celebrating the depths of spirituality and mysticism, Spazio Spadoni has launched the new podcast "ESTASI di Santa Gemma", a series that aims to bring to light one of the saint's 141 ecstasies in each weekly episode. The podcast aspires to become a guide for deep reflection and spiritual enrichment, making the mystical experiences of St. Gemma Galgani more accessible to a wider audience.
St. Gemma, a central figure in Catholic spirituality, is known for her profound mystical experiences, which include visions, ecstasies and stigmatis. Her ecstasies, painstakingly documented, offer deep reflection on themes such as the passion of Christ, divine love and human suffering. More than a century after his death, his experiences continue to inspire and guide the faithful around the world.
In this new project, Spazio Spadoni not only offers an in-depth study of St Gemma's ecstasies, but also a topical and modern reflection on the meaning of these experiences in the contemporary world. The podcast therefore acts as a bridge between the past and the present, allowing a deeper connection with the spiritual themes that fuelled the life and visions of the saint.
With curated production and the choice to delve into one ecstasy at a time, listeners will have the opportunity to fully immerse themselves in each experience, exploring the nuances and details that make each revelation unique. The intention is to create a guided path, where each episode is a stage in a broader spiritual journey.
Spazio Spadoni, with this initiative, offers a significant contribution to the spread of Christian spirituality, providing not only high quality content, but also a new perspective from which to access the life and work of St Gemma. The podcast is indeed a valuable resource for those who wish to deepen their knowledge of Catholic spirituality and find inspiration in the life of one of the most beloved saints.
For those seeking a moment of reflection and a deeper connection with the sacred, "ESTASI di Santa Gemma" offers an oasis of peace and contemplation. In an increasingly hectic and materialistic world, the podcast stands as a reminder of spirituality, the importance of contemplation and inner research.
Looking forward to future episodes, the invitation is to welcome St Gemma's words and revelations as a source of meditation and spiritual inspiration, a guide to navigate the challenges of daily life with a renewed awareness and connection to the divine.
"ESTASI di Santa Gemma" promises not only to be a celebration of the saint's ecstasies, but also an invitation to look within oneself and reflect on the depths of human spirituality. With 141 episodes planned, listeners can look forward to a long and fruitful path of spiritual growth, accompanied by the safe and wise guidance of St. Gemma's words, brought to light thanks to the work of Spazio Spadoni.
Source