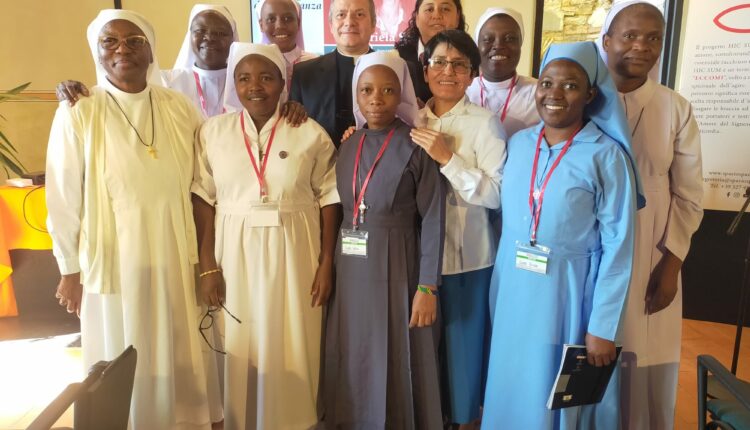 Sister Joan 'Preparing to return to Kenya'
After four years of training in Italy, I return to Kenya to bring the fruits of this experience
For Sister Joan, the conclusion of her training on the theme of Works of Mercy in Lucca also determines her imminent departure for Kenya after four years spent in Italy.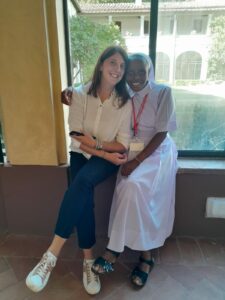 Sister Joan arrived in Italy in 2019 and lived in her community in Latisana, where she was mainly involved in catechesis with children and young people and acted as animator in the kindergarten run by the local parish.
In December 2021, the Congregation of the Sisters of St Joseph Mombasa, to which the sister belongs, had an initial contact with Spazio Spadoni and immediately the Superior General, Mother Jane Awuor designated Sister Joan as the person who would carry out the training for the HIC SUM project and then return to Kenya and set up the social enterprise and a group of volunteers to live and practise the Works of Mercy.
Sister Joan had many experiences with Spazio Spadoni: both "Fare Spazio" conventions, several weeks of training at the Orta Nova and Monte San Savino Misericordia, and three residential moments of confrontation and training on the Works of Mercy.
Direction Kwale, Kenya
He will leave on 11 August from Venice and arrive the following day in Mombasa and immediately afterwards in Kwale, a coastal town of about 4200 inhabitants, where he will develop the project in its entirety.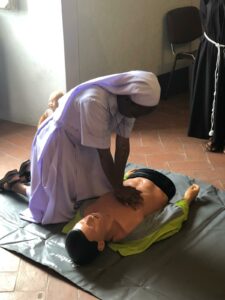 "I am happy after four years to return home, to Kenya, to see my sisters, my family, my friends. I am a consecrated woman, a person, and like any other, humanly I find it hard to say goodbye to friends with whom I have close ties here in Italy. However, in Christ and in prayer people manage to feel close, today's means of communication help and should facilitate relationships even in the distance. Let us not forget that my contact with Spazio Spadoni will have to be constant, a shared construction of a path aimed at spreading the Lord's mercy. I feel fortunate to have become part of this space that has welcomed and cared for me, as happens in a family. In the past months, I have also been hosted in a community other than my own. I thank the Sisters of St Gemma who, in the weeks they have welcomed me, have conveyed fraternal love, making me an active part of their community. I hope that soon my friends from Spazio Spadoni will be able to visit me in Kenya to accompany me and support me in the mission of HIC SUM, and at the same time I will have the opportunity to give them the welcome they have given me," were the words of Sr Joan, visibly moved thinking back over the journey she has undertaken with Spazio Spadoni.
All that remains is to wish the sister a safe return and a good journey in her apostolate.
Source