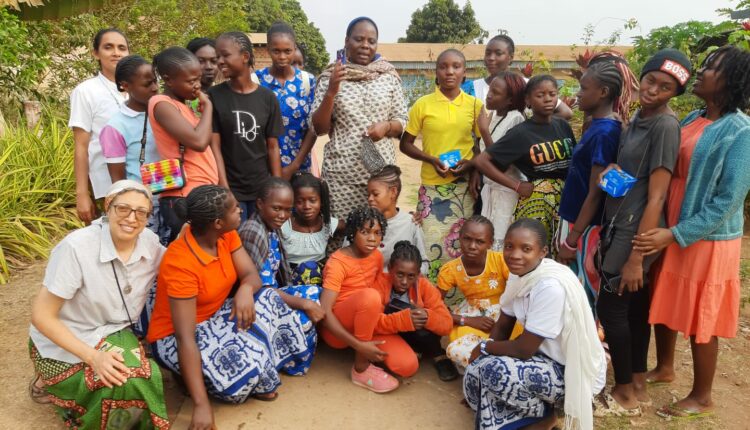 Sister Emma: 'A vocational camp to help discern'
Between Brazzaville and Vocations: Sister Emma's Mission and the Aspirants of the Franciscan Congregation
Sister Emma is a religious of the Congregation Franciscan Missionaries of Mary in Congo Brazzaville. Brazzaville is the capital city on the Congo River just opposite the city of Kinshasa, which is in the Democratic Republic of Congo.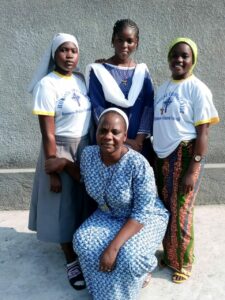 For some months now, Sister Emma has been nurturing contacts with Spazio Spadoni, planning a future collaboration aimed at the Hic Sum project and the creation of a social enterprise.
Eager to give us a deeper insight into her Congregation, she tells us about the meeting she had from 9 to 15 August 2023 with the aspiring girls.
"Every year, to help young women who aspire to religious life to better discern their vocation, the Franciscan Missionaries of Mary organise a vocation camp, this year in Nkayi (the fourth largest city in the country) where we also have a community. The meeting was attended by 20 aspirants of different ages and from various cities. The theme of the meeting was "Show me your way Lord", a phrase taken from Psalm 86. The aims were many: to live together, to get to know ourselves and others, to discover Mary of the Passion our Foundress, to get to know the Institute, its charism and its spirituality".
Sister Emma works in the community of Bilolo, about 25 km from Brazzaville. She is part of the Institute's formation team and specifically works to help young women better discern their vocation by trying to grasp the Lord's call. It is a delicate and demanding task, Sister Emma's, which we can incorporate into the Work of Spiritual Mercy "Counselling the doubtful" and which requires a great deal of responsibility and constant prayer, because only through the Holy Spirit speaking in prayer is it possible to find those divine suggestions to offer the young girl. Together with the experience of one's own vocational history and guided by the prudence of speech, one arrives at offering the person the right advice that is not the fruit of one's own convictions, but a suggestion of life, which has its origin in Sacred Scripture and the Magisterium of the Church, our Mother and Teacher!
Who are the aspirants and what does aspirancy consist of?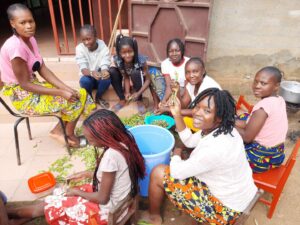 Aspirancy is the first period of discernment, during which the foundations are laid for a journey of accompaniment and formation that leads the young woman, who wishes to choose religious life, to verify what she has intuited in the plan that God has for her and to direct it towards full realisation.
Spending a period of a few months within the religious community, sharing moments of prayer and apostolate, allows the young woman to get to know the Congregation, its charism and its spirituality better, and conversely, offers the sisters the opportunity to get to know the young woman. Naturally, this is a first preparatory experience, which will eventually be followed by the longer period through formation in the postulancy, novitiate, juniorate, up to perpetual profession.
Source