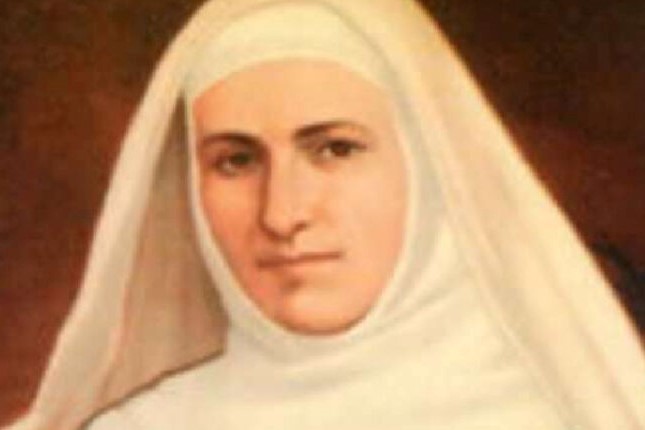 Saint of the Day of March 10: Mary Eugenie of Jesus Milleret
Even chickens would have laughed at just imagining her a saint: Marie Eugenie of Jesus Milleret was brought up as godless!
She was very open-minded, with a beautiful temperament as the rich elite young lady Anne Eugenie Milleret later took the name Mary Eugenie of Jesus Milleret!
The cream of high society, daughter of a banker and with every quirk that other female contemporaries could not indulge in.
What then was the need to throw her into the fray?
So Anne lived without school and also without God
Even freedom does not help when life betrays: Marie Eugenie remains alone
In such a context, of course, when the false security based on economic prosperity comes crashing down, everything takes a tumble, and a resounding one at that.
The family falls apart, the worst quarrels begin.
This is how it was for Anne (Maria) Eugenie: after the separation of her parents, the famous division of the offspring began.
You, Anne, go with mummy and your brother comes with me so that we boys understand each other better!
But the weather had taken a turn for the worse so that mother soon died in Paris where they had moved due to a cholera epidemic.
What to do? Where to stay? She was placed in a foster home and then her cousins took her in.
However, it was there that little by little, God appeared to Anne (Mary) Eugenie of Jesus Milleret.
The climax of Mary Eugenie of Jesus Milleret's conversion
In reality, she only realised this later because she had missed every stage of Christian initiation, albeit in a colourless way.
However, the sacrament does not always give visible signs of grace if we shy away from them and so far Mary had done so in the most profligate way.
At her first communion something happened to her that she then grasped as pure mystery: ecstasy and contemplation.
Feeling the need that she could not comprehend to participate more and more, she became involved with interesting preachers.
The last one who also became her confessor led her to her life's choice: to found the congregation of the Religious of the Assumption for the Christian and integral education of the youth.
She worked hard on the rules for forty years and only in 1888 was there final approval.
Born in 1817 in Metz, she fell eternally asleep on 10 March 1898.
Sister Ines Carlone Daughters of Mary Missionaries
Read Also
Saint Of The Day For March 9: Saint Frances Of Rome
Saint Of The Day For March 8: Saint John Of God
International Women's Day: Pope Francis' Praise For Women
Saint Of The Day On March 7: Perpetua And Felicita
Saint Of The Day 6 March: Rose Of Viterbo
Rosolini, The 5th Grand Gala Of The Misericordia Dedicated To Its Volunteers Will Be Held On 10 March
Mission Testimony: Story Of Father Omar Sotelo Aguilar, Priest And Journalist Of Denunciation In Mexico
Source