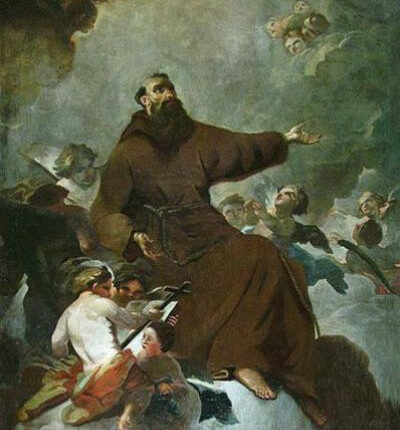 Saint of the Day for 21 July: Saint Lawrence of Brindisi
The burning flame of faith and apostolate in the Church
Name
Saint Lawrence of Brindisi
Title
Priest and Doctor of the Church
Birth
22 July 1559
Death
22 July 1619
Recurrence
21 July
Martyrology
2004 edition
Beatification
1 June 1783, Rome, Pope Pius VI
Canonisation
8 December 1881, Rome, Pope Leo XIII
Prayer
O Saint Lawrence of Brindisi, propitiously hear our prayer. Carefully assist the Seraphic Order: let it be fruitful with children, let holiness increase, let it faithfully serve Christ Jesus in word and deed. In the footsteps of our Seraphic Father St. Francis, with you we wish to tread the narrow path of goodness and soon reach the summit: we wish to meditate on the Passion of Jesus, faithfully celebrate and live the Divine Sacrifice, love, celebrate, preach the Virgin Mary, who lavished heavenly charisms on you. Trusting in your patronage we await from you light and strength to know our mission and to fulfil it. Amen.
Patron of
Brindisi
Roman Martyrology
St Lawrence of Brindisi, priest and Doctor of the Church: having entered the Order of Friars Minor Capuchin, he tirelessly carried out the ministry of preaching in the regions of Europe; he exercised every task in simplicity and humility in defending the Church against the infidels, in reconciling the warring powers, in caring for the government of his Order. On 22nd July he died in Lisbon, Portugal.
The Saint and Mission
Saint Lawrence of Brindisi was a true missionary, an ardent witness to the faith and a tireless defender of the Church. His mission was to proclaim the Gospel, bringing the light of Christ to all the people he met on his way.
As an eloquent preacher and learned theologian, St Lawrence of Brindisi travelled to many regions, preaching with zeal and bringing consolation and hope to people. His passion for mission was fuelled by the love of God and his deep compassion for souls.
His mission was not only limited to preaching, but also extended to education and instruction. St Lawrence of Brindisi founded schools and educational institutions to spread the knowledge of Christ and train future leaders of the Church.
The figure of St Lawrence of Brindisi challenges us to live our mission with fervour and commitment. He invites us to put faith into action, to spread the Gospel through words and deeds, and to be instruments of transformation in society.
His witness prompts us to reflect on our role in the mission of the Church and encourages us to be courageous and authentic witnesses of Christ in the world. We can follow his example, embracing our call to mission and bringing hope, joy and God's love to all those around us.
May the example of St Lawrence of Brindisi inspire us to live our mission with passion and dedication, bearing witness to the love of Christ in every aspect of our lives and bringing the light of the Gospel to the people we meet.
The Saint and Mercy
St Lawrence of Brindisi was a beacon of mercy in his life and mission. As a Capuchin friar, theologian and preacher, he dedicated his life to bringing God's mercy to others through word and example.
His mission of mercy extended to all the people he met, without discrimination or prejudice. Lorenzo da Brindisi offered spiritual comfort, empathetic listening and teachings that spurred to conversion and love of God.
His compassion was also manifested in his commitment to help the poor and needy. Lawrence of Brindisi shared what he had and took care of people's material needs, thus demonstrating God's tangible mercy.
The figure of St Lawrence of Brindisi invites us to reflect on the power of mercy in transforming lives and building relationships of love and understanding. He urges us to embrace God's mercy in our daily lives, showing kindness, forgiveness and understanding towards others.
May the example of St Lawrence of Brindisi inspire us to be instruments of mercy in the world, bringing comfort, hope and love to those in need. May we follow his example of generosity and compassion, spreading the grace of God's mercy in every aspect of our lives.
Hagiography
Saint Lawrence of Brindisi was a Franciscan religious. A singular man of intelligence, he was able to perform the most beautiful works for the glory of God and the good of souls. He completed his studies in the friary of Verona, where he distinguished himself for piety and science; in a short time he managed to learn Greek, Hebrew, French, Spanish and German so well that he was able to preach in all these languages.
Although he enjoyed universal esteem, our Saint always practised humility, aided in this by frequent mortifications. He fasted very often, walked barefoot and…
Source and Images