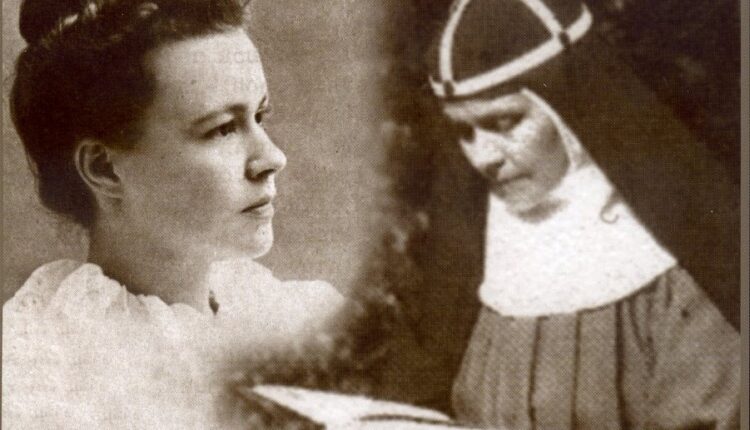 Saint Of The Day April 24: Maria Elisabeth Hesselblad
Today we remember the reformer of the Brigidines, a Swedish saint who yearned for a single fold, Church of God: Maria Elisabeth Hesselblad
Perhaps the contemplative nature awakened from the experience of everyday life.
The fact remains that Maria Elisabeth Hesselblad was strongly struck by the heterogeneity of the religious environment in which she found herself.
Why do you conceive yourself as many different churches and instead fail to think of yourself as a single large sheepfold.
This champion of ecumenism, she lived the spirituality of St. Bridget in the Swedish reformed church.
What then is the church that Maria Elisabeth knew at the time of her call?
Only ten years after her birth, in 1870, Catholic worship was freely permitted in Sweden.
Until that period, it was strictly forbidden to be Catholic, even though the various Protestant Christian confessions were present almost everywhere.
Even today Catholics represent a minority in Sweden compared to all Christians.
Necessity sharpens ingenuity and this is exactly what happened for Maria Elisabeth Hesselblad who, dedicated to the care of sick Catholics, faced the meaning and weight of her call.
The meeting with the Jesuit father for Maria Elisabeth Hesselblad
It was only in 1902, as an adult, that she was baptized by a Jesuit father who had known her by helping her to become a Catholic.
With a special authorization from the then Pope Pius X she wore the Brigidine habit and gradually reconstituted the order which obtained canonical approval in 1920.
Being an antechamber of Paradise, this is the premise of the action and work of the Brigidines.
She went through the Second World War but in the meantime she had brought some of her spiritual daughters back to Sweden.
She died on April 24, 1957.
Read Also
Saint Of The Day For April 23: Saint George
Gospel Of Sunday 23 April: Luke 24, 13-35
Gospel Of Sunday 16 April: John 20, 19-31
Gospel Of Sunday 09 April: John 20, 1-9
Gospel Of Sunday 02 April: Matthew 26, 14-27, 66
Gospel Of Sunday 26 March: John 11, 1-45
Easter 2023, It's Time For Greetings To Spazio Spadoni: "For All Christians It Represents Rebirth"
Sister Giovanna Chemeli's Testimony: "Spazio Spadoni… A Space For Me Too!"
From Italy To Benin: Sister Beatrice Presents Spazio Spadoni And The Works Of Mercy
Congo, The Holy Family Sisters' Five Ponds As A Rehabilitation Of Nutritional Health
Volunteering In Congo? It's Possible! Sister Jacqueline's Experience Testifies To This
The Novices Of The Misericordia Of Lucca And Versilia Presented: Spazio Spadoni Supports And Accompanies The Journey
Source