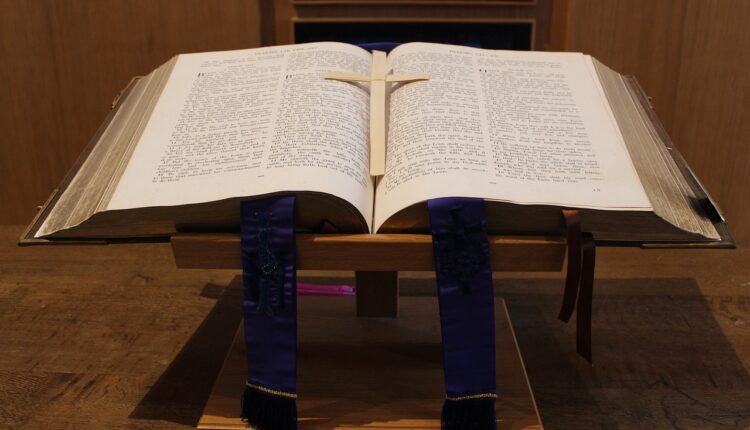 Gospel for Sunday, July 02: Matthew 10:37-42
XIII Sunday A

37Whoever loves father or mother more than me is not worthy of me; whoever loves son or daughter more than me is not worthy of me; 38whoever does not take up his cross and follow me is not worthy of me. 39He that hath found his life shall lose it: and he that loseth his life for my sake shall find it. 40He that receiveth you receiveth me, and he that receiveth me receiveth him that sent me. 41He that receiveth a prophet as a prophet shall have the prophet's reward, and he that receiveth a righteous man as a righteous man shall have the righteous man's reward. 42And whoever shall have given even a cup of fresh water to one of these little ones, because he is my disciple, verily I say unto you, he shall not lose his reward.

Mt 10:37-42
Dear Sisters and Brothers of the Misericordie, I am Carlo Miglietta, doctor, biblical scholar, layman, husband, father and grandfather (www.buonabibbiaatutti.it).
Also today I share with you a short meditation thought on the Gospel, with special reference to the theme of mercy.
Today's passage touches us as never before. First, it exhorts us to the Absolute primacy of following the Lord. It also reminds us that our life has meaning only in losing it, in giving, in service, in emptying ourselves for others: this is our true happiness.
But then the text addresses the burning issue of Jesus' own acceptance and identification of himself in the "little ones." The great novelty of the Gospel is that welcoming the brethren means welcoming Jesus himself: "Whoever welcomes you welcomes me, and whoever welcomes me welcomes the one who sent me" (Mt 10:40); particularly Jesus identifies himself with the children: "Whoever welcomes one of these children in my name welcomes me" (Mk 9:37), and with the missionaries of the Gospel: "Whoever welcomes the one I will send welcomes me" (Jn 13:20). At the final judgment "the righteous will answer him, "Lord…, when did we see you a stranger and take you in…?" Responding, the king will say to them…, 'Whenever you did these things to one of the least of these brothers of mine, you did it to me'" (Mt 25:31-46).
""I was a stranger and you welcomed me" (Mt 25:35)…: to speak of hospitality Jesus here resorts to a verb (sunago) whose meaning… is to gather the lost, to house them in the same house, to unite them with groups of brothers. This verb so rich in meaning is recalled in Matthew 25 three times. The stranger…must be received as one receives the Lord, that is, with regard, with gentleness, and even humbly" (B. Maggioni).
This is why Luke, in Acts, insists so much on the theme of hospitality. "Hospitality as a sign of fraternity was one of the most powerful means of spreading the Christian faith" (G. Segalla).
Peter urges philoxenìa, hospitality, literally "love for strangers": "Practice hospitality toward one another, without murmuring" (1 Pet. 4:9).
Paul calls to be "solicitous for the needs of the brethren, considerate in hospitality" (Rom 12:13); and to welcome the other even with his shortcomings: "Welcome among yourselves those who are weak in the faith, without discussing their hesitations" (Rom 14:1). He himself, in Rome, "welcomed all who came to him, proclaiming the Kingdom of God" (Acts 28:30-31). It is the bishop's duty to be "hospitable" (1 Tim 3:2; Tit 1:8); and widows who wish to be listed in the appropriate catalog are required to have "practiced hospitality" (1 Tim 5:10).
The letter to the Hebrews reminds us that to host one's brother is to host God: "Do not forget hospitality; some, practicing it, have welcomed angels without knowing it" (Heb 13:2; cf. Gen 18:3; 19:2).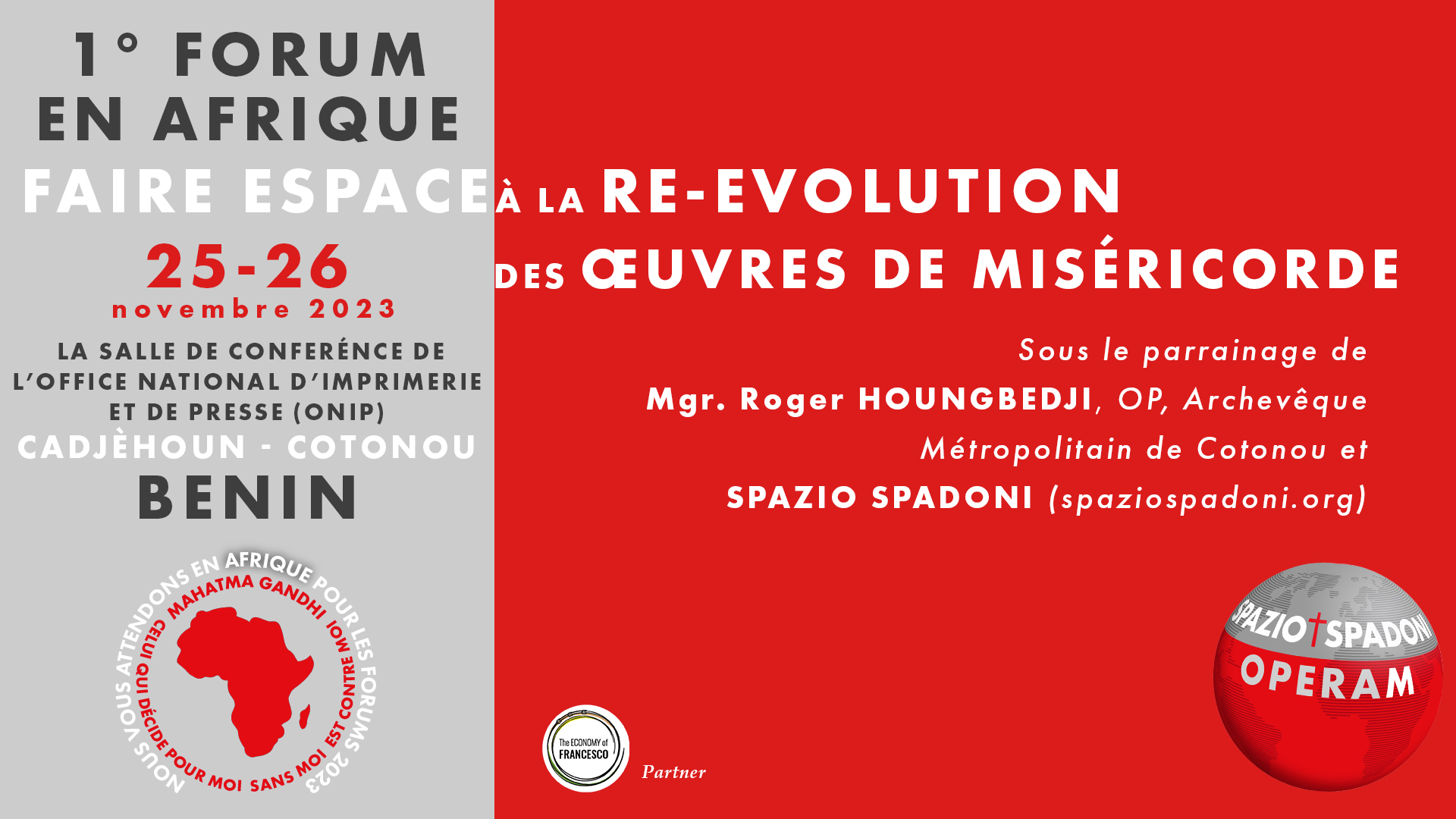 Guests will welcome us into heaven
James recalls the example in the Old Testament of Rahab, who was saved because of her hospitality: "Was not Rahab, the harlot, justified…for giving hospitality to the scouts?" (Jas 2:25). In the early church the host is often rewarded with special blessings (Acts 10:22-48; 18:27; 28:7-8).
But, above all, the poor, the strangers, those in need of welcome will be the gatekeepers of Heaven for us, those who will receive us or not into the heavenly abodes: "Procure friends with dishonest wealth, so that when it fails, they may receive you into the eternal dwellings" (Lk 16:9).
Jesus invites us to be welcoming to those who do not have to reciprocate, inviting us to absolute gratuitousness: "When you offer a meal or a dinner, do not invite your friends, nor your brothers, nor your relatives, nor your rich neighbors, lest they too invite you in turn and you have reciprocation. On the contrary, when you give a banquet, invite the poor, the crippled, the lame, the blind; and you will be blessed because they have no reciprocation for you. For you will receive your reward at the resurrection of the righteous" (Luke 14:12-14).
"In 'foreigners,' the Church sees Christ who 'pitches his tent among us' (cf. Jn. 1:14) and who 'knocks at our door' (cf. Rev. 3:20)" (Pontifical Council for the Pastoral Care of Migrants). If we do not know how to welcome them, we will not have known how to welcome Jesus. And we too will enter the sad roll of those of whom John's Prologue speaks when it bitterly states, "He came among his own people, but his own did not receive him" (Jn. 1:11).
Said Cardinal Matteo Zucchi, "Welcoming is the only possible message. Those who have no home must be welcomed. We must always put ourselves in the shoes of others. Those who have lost everything and must flee must find welcome. There is no alternative. That to migration was a guaranteed right for all people, before walls arose and fears were born. All the more so for those fleeing war, violence or hunger. To contrast this with our future is to not want the future. Welcoming opens to the future, closing makes one lose the present as well."
Happy Mercy to all!
Anyone who would like to read a more complete exegesis of the text, or some insights, please ask me at migliettacarlo@gmail.com.
Source